You can show and hide parameters by open up the list of parameters by clicking the blue button with three dots. Here you can check which parameters you want visible in your grid that are configured in the project. You can also Drag n Drop order in this menu.
The Eye next to the parameter shows the column with the corresponding name in the grid.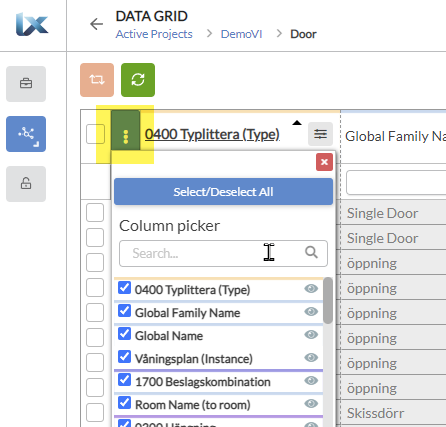 To change the order of the columns you can use drag n drop the header.

When you have changed the appearance of your grid, you may want to save this to your Bookmark or create a new one. Read more about it here.