Open models
You can click any single model to view it, or select several and use the "View" button to open them at the same time. The first time you open a specific model, Interaxo will process it for viewing, and if you keep the viewer open it will let you know as soon as it is ready. Smaller models are usually processed very quickly, while larger ones may take several minutes.
Basic navigation
To rotate, left-click, hold and use the mouse to rotate around the position you clicked as the center point
To move vertically or horizontally, right-click, hold and use the mouse
Use scroll to zoom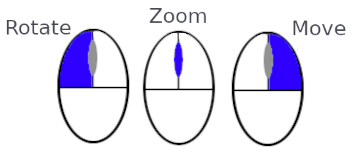 Righ click-men
Model selection inside the viewer
To the top right you can find the

model panel

.
Use the

toggle

to turn on or off a specific model in the viewer.
When there is more than one version of a file, click the

version number

to select which version to view.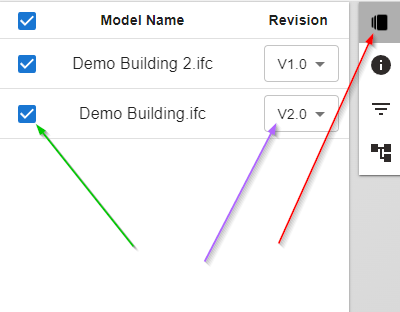 Information panel
Use the Information panel to see the metadata of any selected object.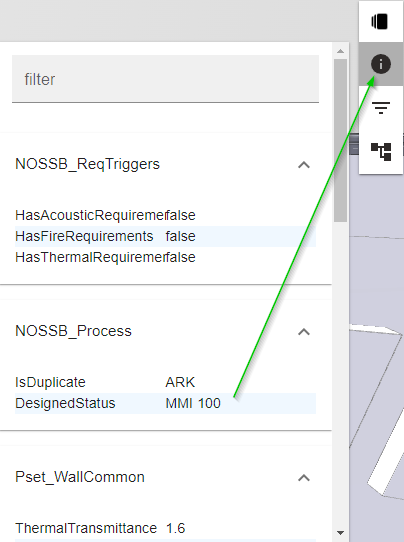 Filter
Use the Filter panel to filter on any parameter/value present in the IFC model. You can combine multiple parameters. If you add multiple values to the same parameter, objects containing any of the present values will be visible.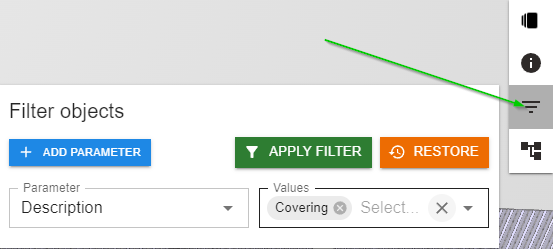 Treeview
Use the Treeview panel to fitler on storyes and classes present in the IFC model.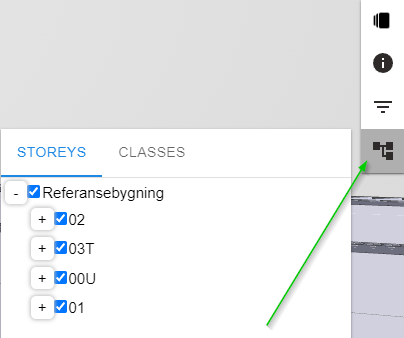 Floor Plan Navigation
This functionality is used to show a 2D view of the storeys in the model, that can be used for navigating. Click the map icon to open floor plan navigation.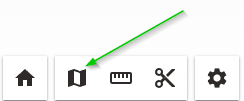 Start by selecting the model and storey you want to view in 2D.
After doing this, a 2D view of the selected floor will be shown. You scroll to zoom, click and hold to move around inside the 2D view, or double click to navigate to the corresponding location in the actual 3D model.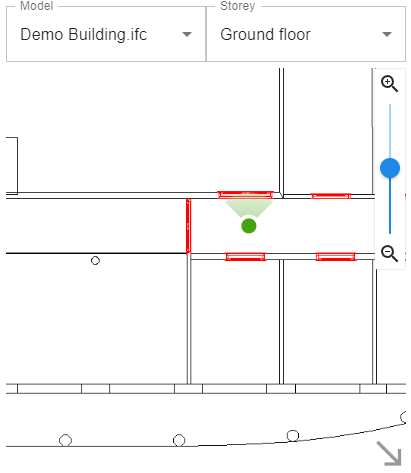 Please note that this floor plan view is generated when you view the model for the first time and is is processed for viewing. This means any model uploaded and processed for viewing BEFORE this feature was implemented needs to be uploaded as a new version in order to be re-processed to include floor plan information. Any new model och new version of existing model will include this information automatically.
Section planes
The Section Plane tool allows you to slice the model from any angle. You can add multiple planes, and after clicking the Add new plane-button you just click any object in the viewer where the plane will be created. You can then move and rotate the gizmo to adjust the plane. You can hide and show the section planes you want to see.