Download the Design Tool Client for Interaxo BIM Data
To enable the synchronization of data between the model and Interaxo BIM Data a client for Intraxo BIM Data must be installed.
We support Simplebim 9 and Naviate Simple BIM 2022.
1. Click on Download on Intraxo BIM Data website (down, left side)
2. Click on Simplebim folder
3. Select the version of Simplebim applicable and download the installer package file
4. Follow the instructions to install the desktop client
How to use the Design Tool Client
Log on
You can access the Intraxo BIM Data Design Tool Client in the Add-on list when you open your Simplebim or you can go File → Add-Ons → Bimeye 3.0 Design Tool Client
Access the Interaxo tab and log into Intraxo BIM Data to get access to your project

1. Click on Login to Intraxo BIM Data
2. Enter your credentials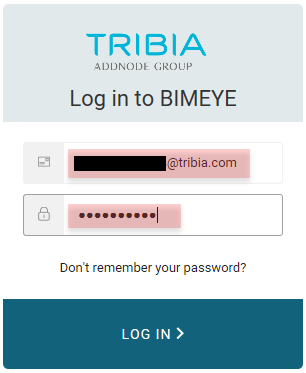 3. Click on Log in
4. Select the Company you want to work with if you have access to more than one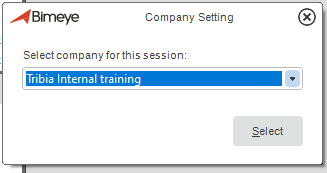 Settings
Model settings
After you've logged in you will need to Associate your model with the correct one in Intraxo BIM Data .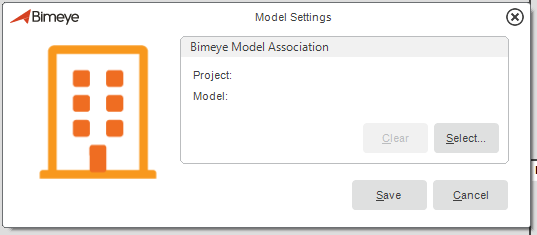 Select a model from the list of projects and models in Intraxo BIM Data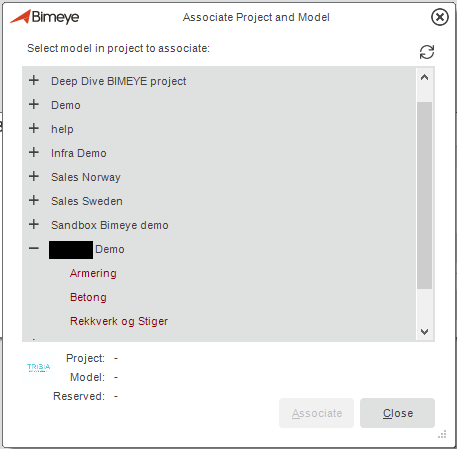 Models from Simplebim that will have updates to the original design model should appear as red in this list since they are IFC Transit Models. Associate your model with the model in Intraxo BIM Data and you are ready to synchronize!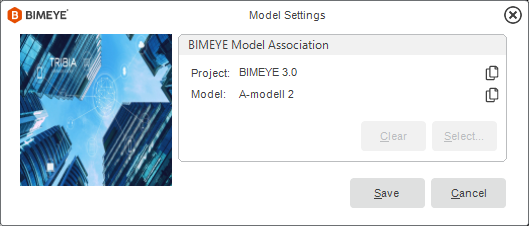 Show Intraxo BIM Data Parameters
If you want to see all the parameters that are available in Intraxo BIM Data for the objects in your model you can turn on this in the settings. If you select an object in the model the Design Tool Client will fetch data in Intraxo BIM Data for that object and display it in the Intraxo BIM Data parameter panel.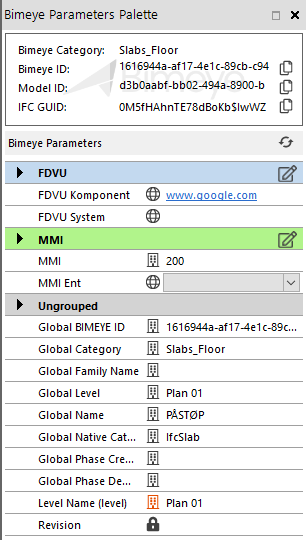 Client Settings
If you run into trouble during the sync you can follow this guide to report your problem to Tribias support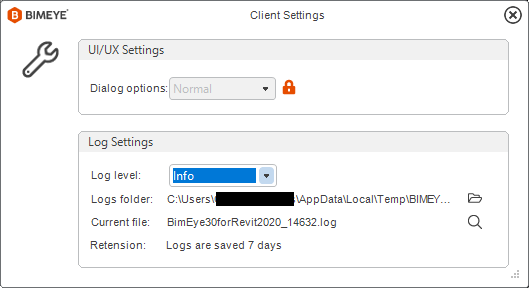 Sync
After you've logged in and associated your model to the correct project and model in Intraxo BIM Data you can make your first syncronization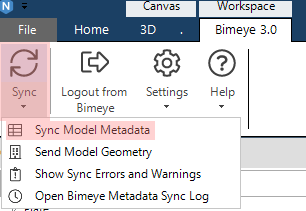 You can choose different options for your sync like whether you want to sync 3D model geometry or not. After your first sync you can also choose not to include all properties in the sync.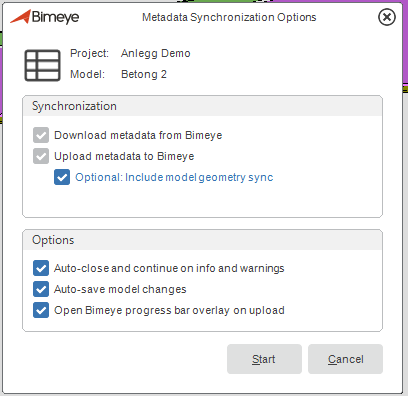 Start the sync and see it progress in the progress bar. How much time a sync will take will vary depending on amount of objects in the model, how detailed the geometry is and the amount of properties on each object.
Help
In the help meny these things are available to you: Show Intraxo BIM Data Object Finder, Contact Help Center, Check for upgrades, Go to Intraxo BIM Data and About Intraxo BIM Data.
Show Intraxo BIM Data Object Finder
Find an object on Intraxo BIM Data web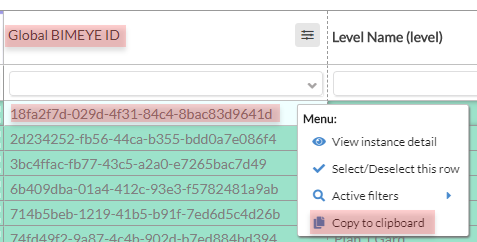 Paste it into the BIMEYE ID field and hit search. The object will be selected and highlighted in the model.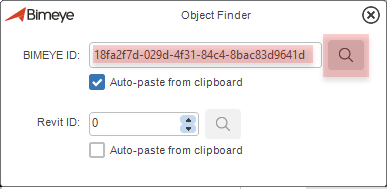 IFC vs. native model
If you are using Revit or Archicad to synchronize the native model with Intraxo BIM Data. The association between an object in the model and Intraxo BIM Data will be by its BIMEYE ID. Every object will receive an unique identifier when you synchronize.
This is also true for IFC but here we rely on the IFC GUID (global unique identifier) so if you receive a new version of the model file it is important that the each object has kept its IFC GUID on export so that Intraxo BIM Data knows what objects to enrich with the correct data from Intraxo BIM Data.
If you are going to deliver the enriched IFC models to other parties in the project outside of Intraxo BIM Data you can export a new version of the IFC file after you've done a sync with Intraxo BIM Data and gotten the latest updates on each object.