21.04.2023
We now offer the ability to upload information about addons in IX Field. This information can be used as a basis for a checklist on the construction site. You can now check if everything in the apartment is correctly installed against the customer's specifications.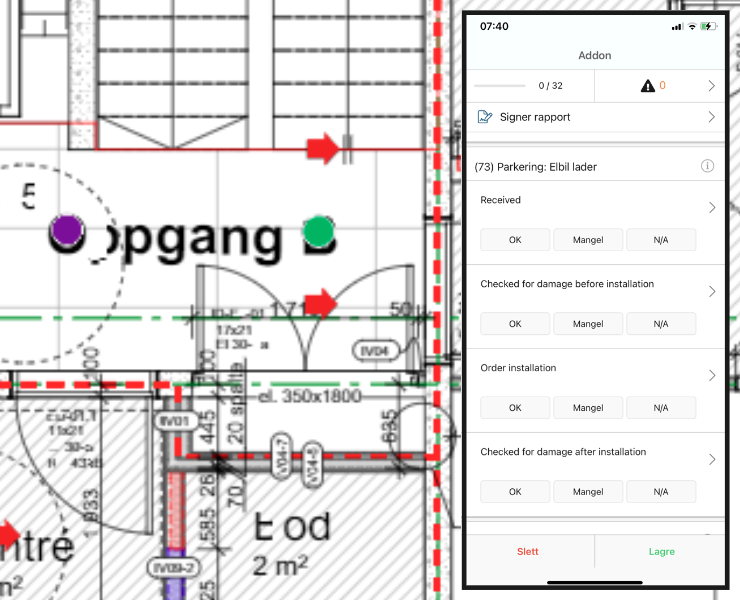 If you want this feature set up, contact support or your consultant.
03.04.2023
Now you can combine any combination of all the different types of polygon.
We simplify our solution. Instead of only allowing certain combinations, this development adds the ability to use any combination of all supported polygons:

- Room
- Control areas
- Axes

This makes it possible to run all phases in one project. All registrations from the entire construction process in one place. This ensures us the best possible control and follow-up.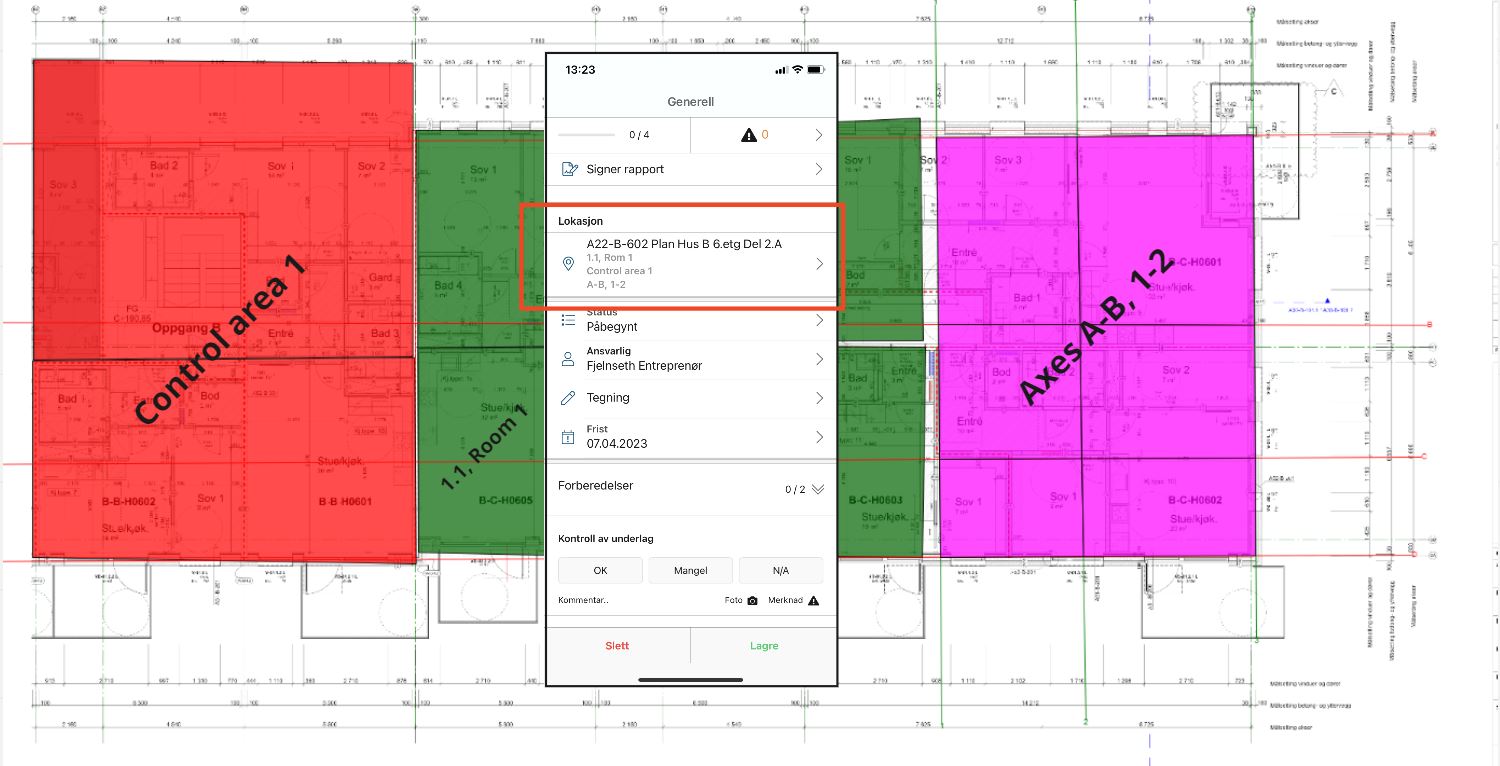 For new projects, the location module will no longer be needed as we standardize the codes used to enter location in reports. The changes to changing location parameters have been made by Tribia ahead of release so that the reports work as before.
Do you want axes as a location parameter for your next projects? Contact support or your consultant.