20.11.2023
Update on permission management for user groups
A change has been made in permission management for user groups. The matrix for setting permissions for one or more user groups has been removed.
From now on, permission can only be set from settings for the user group directly or through the module settings. This is to ensure that your project has the correct permissions at all times. This also ensures that you, the user, can better see visually which permission apply to each individual user group.
Initially, an information text has been entered to inform you as the user that the matrix has been removed, as well as providing information on where this is now being done for your project.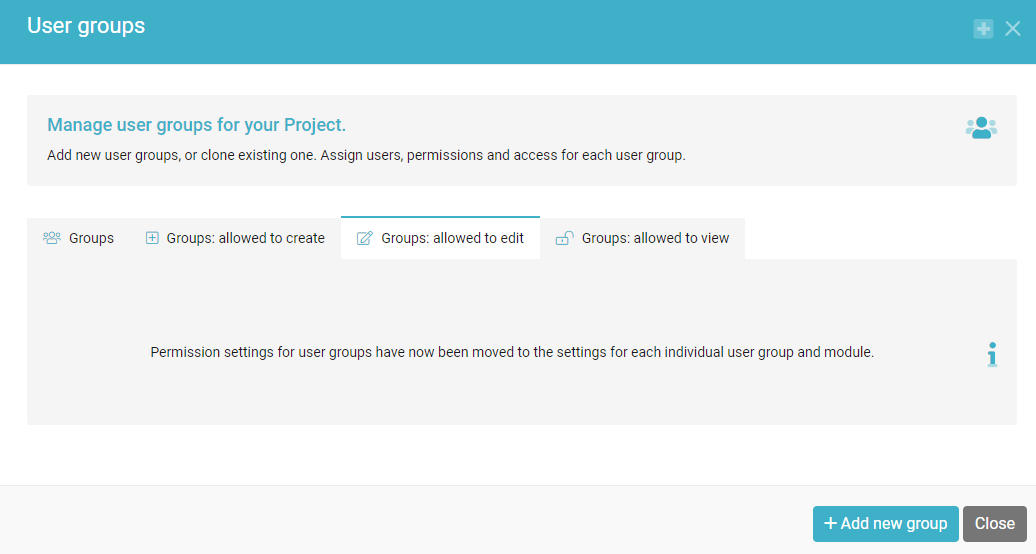 Send reports directly to Interaxo Project from the IX Field APP!
For those of you who have a customer agreement with both Interaxo Project and Interaxo field, you now have the option of sending signed reports directly from your mobile device. Have you done on a safety round or completed a handover inspection? The report is signed and ready for archiving. Sign it and tap SAVE, a copy is sent to a specific folder in Interaxo Project.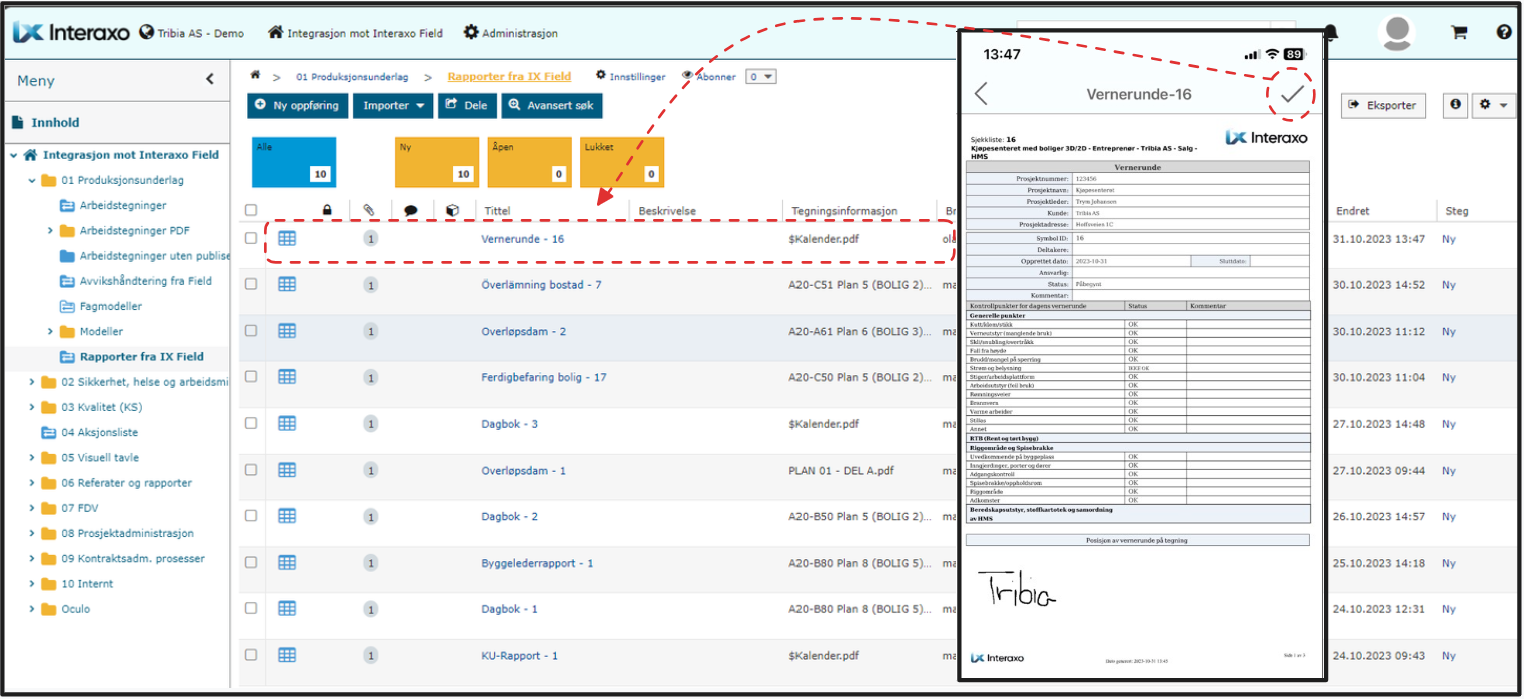 Contact support or your advisor to set this up for your project.