Improvements:

You can now show date when a user was last active. You need to go into Administration, select a member and click on button "View profile"



There is a new option in settings for publish. You can choose to turn on or off the question that pops up for the user when you move an entry to a publishing step.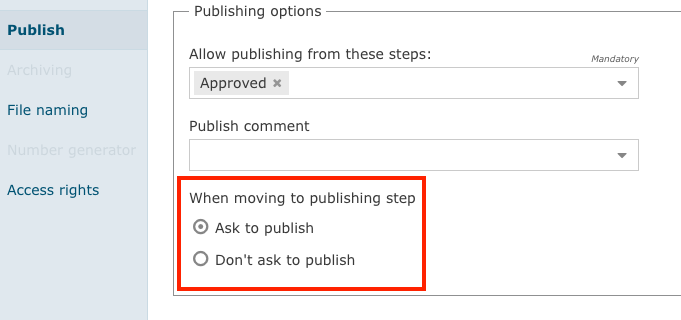 Title /name on tabs in the browser is now showing the actual object you have opened. This could be room name, folder name, entry title, file name etc and will make it more easy for you to know which tabs you have open.