05.07.2023
Determine which registration types can be created per subproject
At sub-project level, we now offer a new feature that facilitates determining what type of registrations can be made in the various subprojects. This feature will be available for both new and existing projects.
By default, all available symbols will be selected, but now you can make your adjustments. What if you want a separate sub-project for Safety that only includes the registration types RUH and safety inspection deviations? This is now possible.

Follow this link for a user guide on how to set it up on your project: "LINK"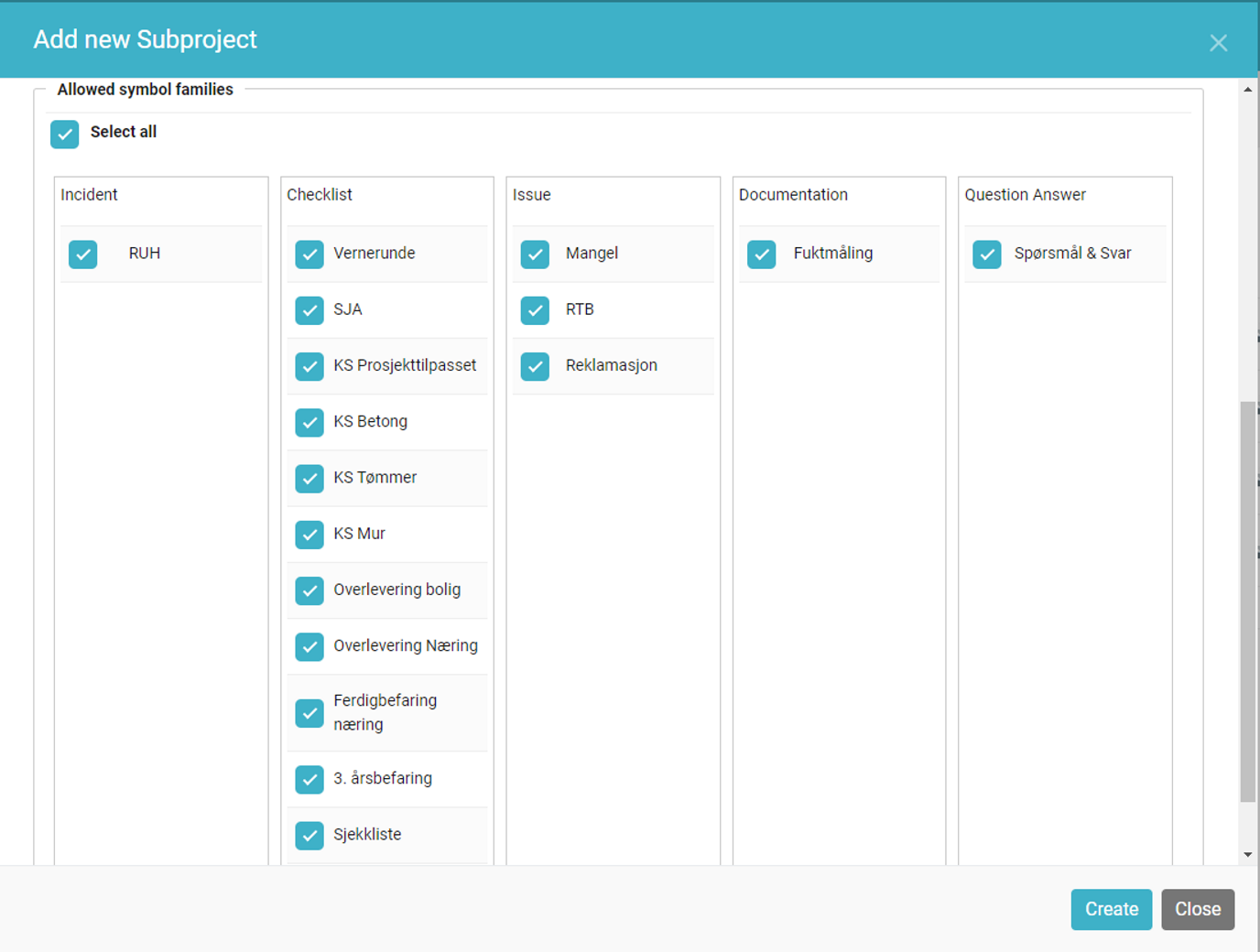 Create registrations on the WEB
As a result of this development, we come up with an entire new drawingviewer . It now supports the ability to create registrations with placement on drawing in our web solution. You can now do one more actions that were previously only reserved for the app. Place checklists and issues in drawings, make changes to content and placement of existing registrations. These actions can be done directly on the drawing or through the "Issue and checklists" tab.

Follow this link for a user guide on how you as a user can create registration on the web: "LINK"