Geometry send options
In order to export 3D geometry to Interaxo BIM Data, a 3D view must be active when syncing to Interaxo BIM Data. This view can be prepared for what geometry you want to have visible in the viewer.
The categories of objects visible in the 3D view will be synced to Interaxo BIM Data as 3D graphics. If there are graphics that are not represented as data in Interaxo BIM Data it will be visible but without data. Only active categories i Interaxo BIM Data have data.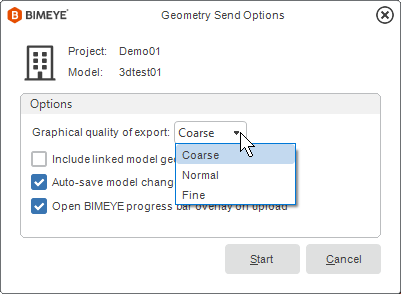 Graphical quality of export
The choice of the quality that you select here can have a major impact how long it takes to send 3D geometry and how fast 3D Viewer is in Interaxo BIM Data.
It is recommended to use Coarse for all models. Should it be important with a more precise distribution in the 3d viewer for round objects, select Normal. Fine is only used in special cases and increases the 3d file size and decreases the viewing experience significantly!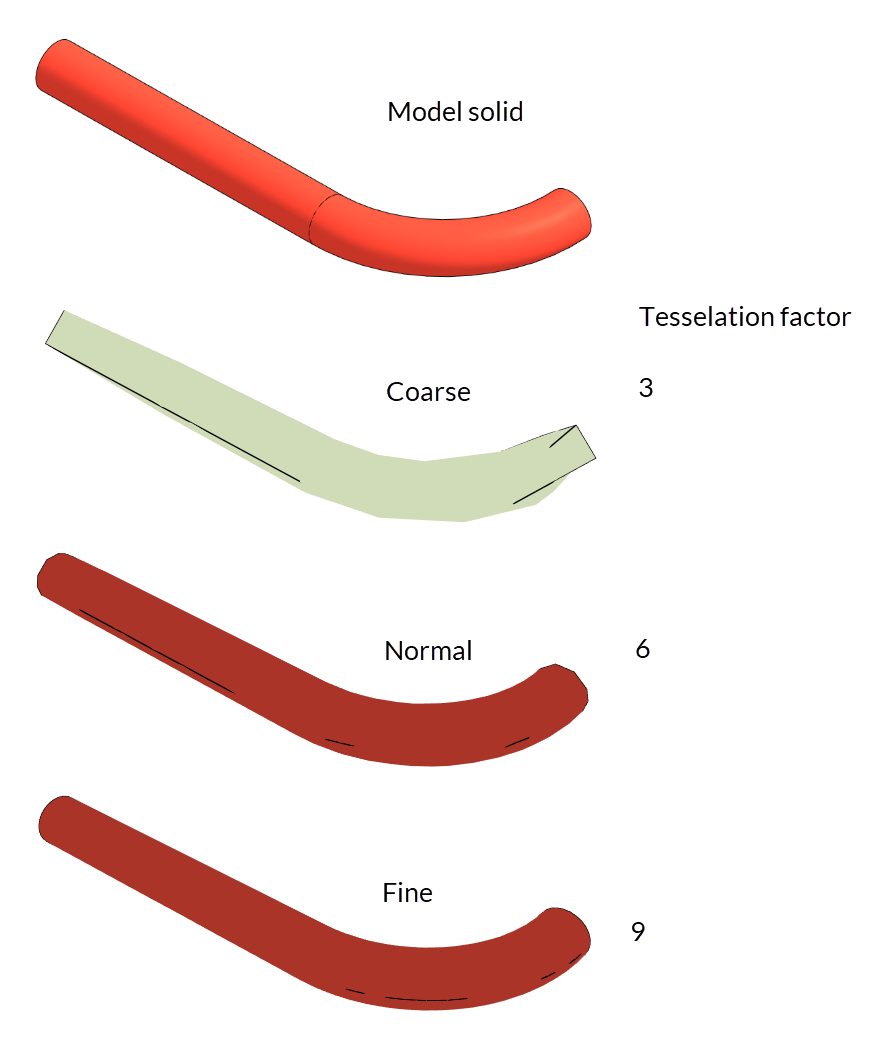 Include linked model geometry
Linked models come with the 3D sync
Auto-save model changes
Auto save your file locally after the sync. This is done so that information is not lost if you close the file without saving.
Open Interaxo BIM Data progress bar overlay on upload

This shows how things are going in Interaxo BIM Data for the data sent from your Design tool. When your Design tool is done sending geometry, Interaxo BIM Data continues to process it for a while.
You can continue working in your Design tool while it is displayed.