Log in
1. Go to https://app.bimeye.com
2. Enter your credentials, username and password.
You have created a password based on an invitation to Interaxo BIM Data and a project. If you previously had a Interaxo user, use that. If you already have a login to Interaxo Project or Interaxo Field, use it.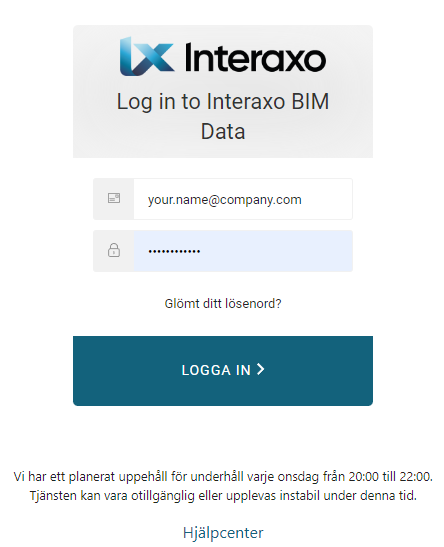 3. Click LOG IN (or equivalent sentence in your language set in browser, in picture; Swedish) .
Select company
If you are assigned to several projects in different Companys, Company selector appears.
4. Select company which the project is run by, if present, in the drop-down list.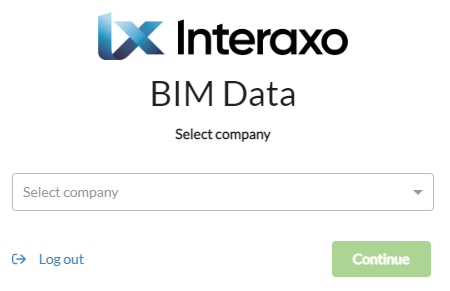 5. Click Continue.
You have now access to Interaxo BIM Data and the project/projects for the selected company that you are connected to.